ABOUT &SUN Penthouse
&SUN Penthouse is a hidden retreat bathed in sunlight. It is an extraordinary place far removed from your normal, busy life. This is the place to enjoy precious time with loved ones. Whether with your family, a significant other, friends, or coworkers, we hope you will enjoy the incredible sense of freedom and luxury that only &SUN Penthouse can offer.
&SUN Penthouse is limited to one group per day, allowing you to enjoy the 100-square meter room with peace of mind. You will be treated to a beautiful ocean view of Hayama right from the living room. Together with &SUN Terrace house one floor below, we can accommodate up to eight people.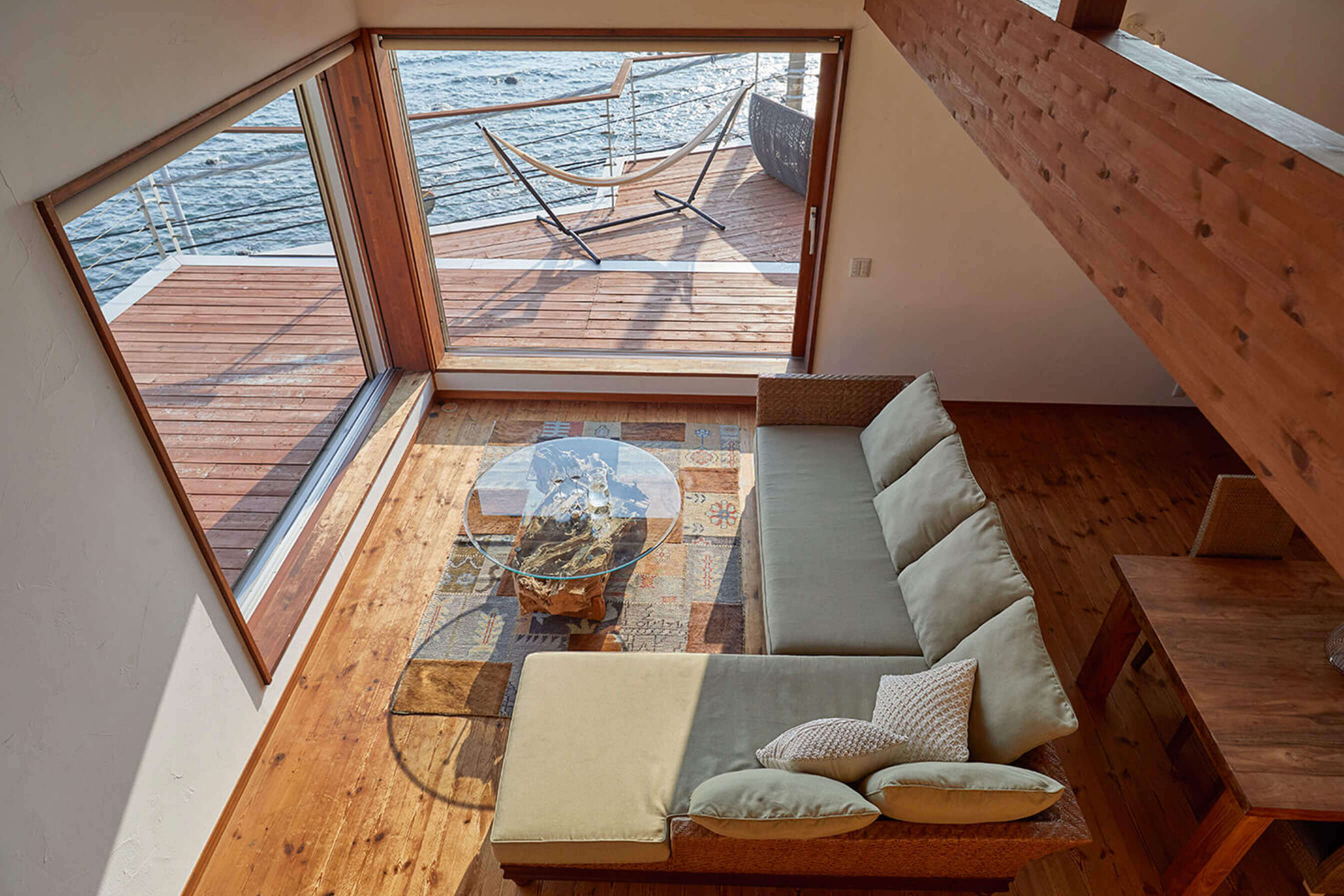 Equipment
Sofa / Dining Table / TV / DVD Player / Bluetooth Speaker / Wi-fi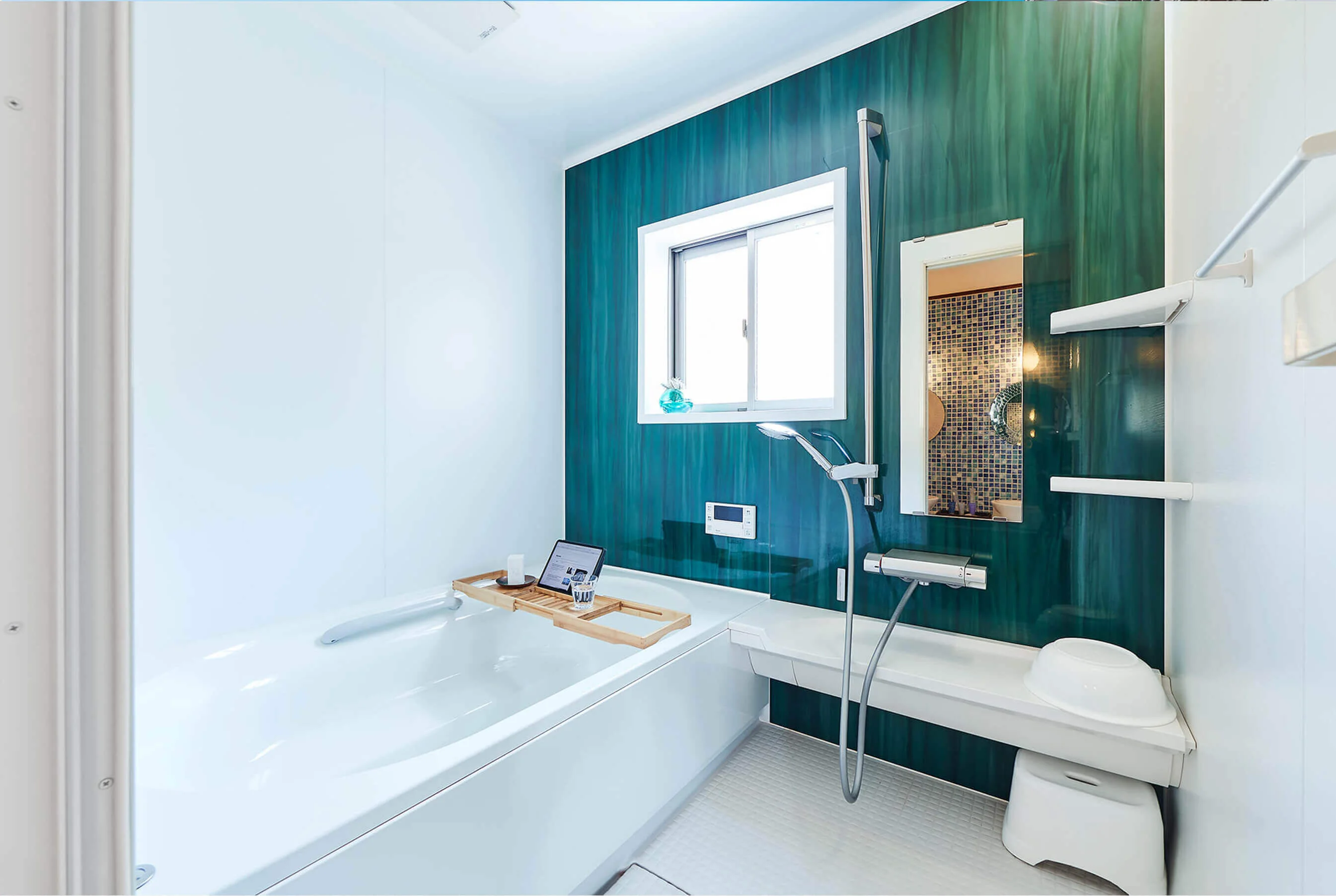 Equipment
Towel (Bath Towel・Hand Towel) / Toothbrush / Shampoo / Conditioner / Body Soap / Brush / Hairdryer / Slipper / Swab
Equipment
Sofa / Table / Hammock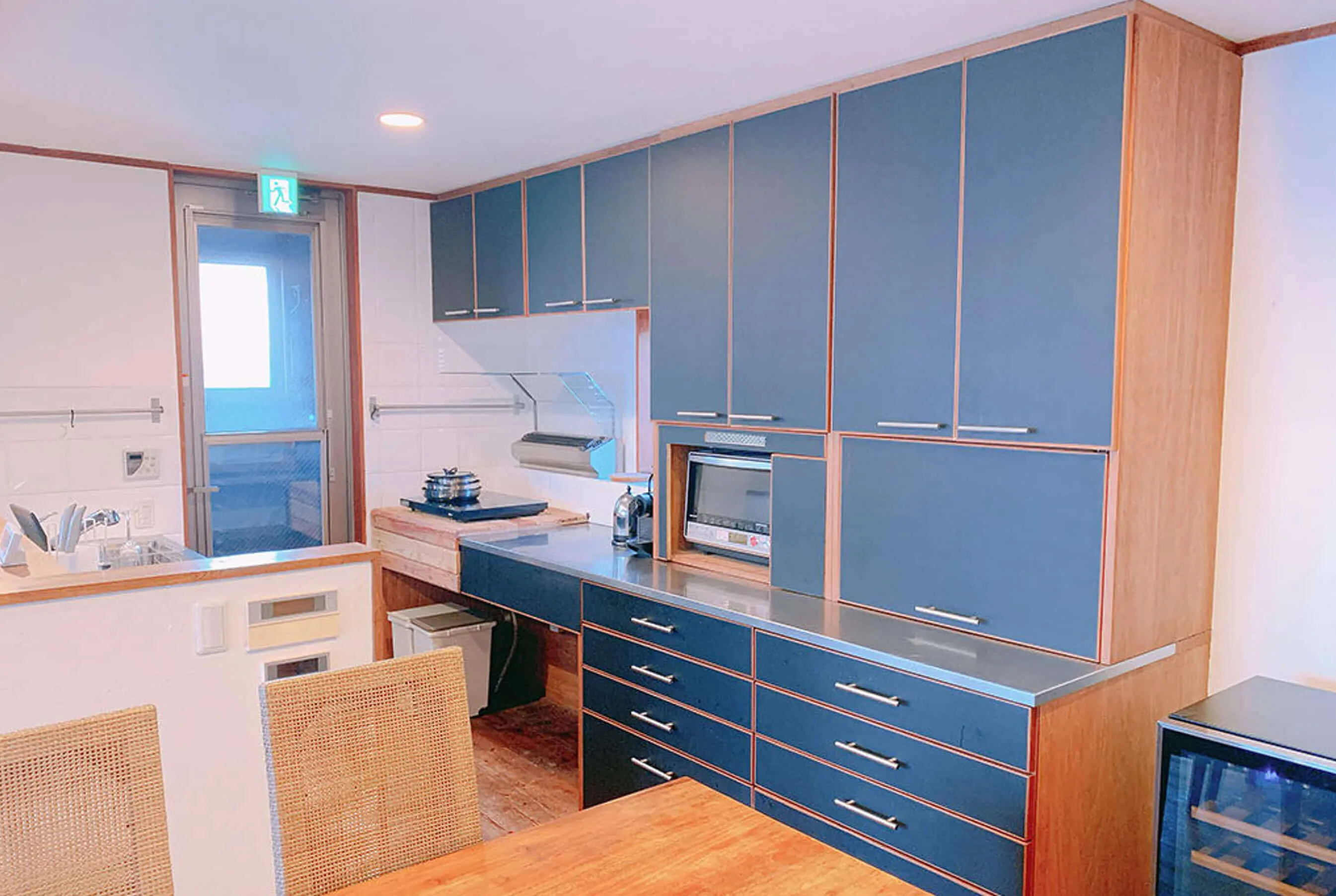 Equipment
Frying pan / Pot / Rice cooker / Wine Cellar / kettle / Nespresso / Toaster / Cutlery / Dish / Glass / 3-Port IH kitchen / Microwave / Refrigerator / Freezer / Seasoning( Salt and pepper)
We want to meet as many of your needs as we can, whether providing BBQs, massages, surprise events, flowers, cakes, or something else. Please feel free to get in touch regarding any requests.
ADDRESS
1653-13 Akiya, Yokosuka, Kanagawa
TEL
045-211-5366
080-2100-1220
MAIL
reservation@randy-dest.jp
CHECK-IN: 15:00~
CHECK-OUT: 11:00
Prices depend on the selected day(s).
From 45,000JPY/person (2 adults: tax excl.)
Please contact us for details.
We require payment in advance.
Additional payments may be made in cash.
For other payment methods, please contact the on-site butler.
Accommodations
Cancellations over 21 days in advance can be made free of charge. Cancellations made 20 to 4 days before arrival will incur a 50% charge of the total value. Cancellations made less than 3 days before arrival will incur a 100% charge of the total value. No shows without cancellation, will incur a 100% charge of the total value.

Since we are a single accommodation facility, we do not offer refunds due to poor weather. However, we can provide a full refund in cases of extreme weather conditions (such as heavy typhoons that include emergency alerts) or lack of transportation due to poor weather. Thank you for your understanding.
Please refrain from any of the below activities.

Handling of Flame *Prohibited
・Shooting fireworks within the premise or from the terrace towards the ocean.
・Bringing stoves / BBQ grill into the premises
・Using candles within the premise.
・Smoking in the room (except the designated smoking area on the terrace).

Noise
・Making noise on the terrace after 21:00 (you will be evicted if we receive any complaints from neighboring residents).
・Shooting fireworks on the beach late at night.
Fireworks are prohibited on the beach in front of &SUN Penthouse or Terrace House.

Additional guests
・We allow additional guest accommodations for 5,000JP per person (including tax, check-in: 20:00). If you have additional guests, please let us know the number and purpose at least three days before your reservation. The maximum capacity of our facility is limited to 10 people. If we discover additional guests staying without notice, we will evict all guests from the premises. We do not offer meal or meeting services without accommodation.

Illegal activities
・Drugs and gambling are strictly prohibited.


Please note the following:
・For your security, please keep the door locked at all times, even when walking around the premises.
・It is extremely dangerous to walk around the premises (especially the rocky area) when you are intoxicated. Please pay attention not only to yourself but to your companions as well. ・Please pay attention to furnishings and equipment. We may charge you the full cost if you break/damage/lose them.

Other:
・Free bikes (up to two: reservation required) / Free Wi-Fi / Single parking space (max. height 1.8m: please ask for details)

Photography and other use outside of accommodation:
In addition to accommodations, &SUN Penthouse / Terrace house can be used for a variety of purposes, such as photography, filming, and for daytime business meetings.
Please contact us for details using the contact form or by phone or e-mail.
Tel: 045-211-5366 or 080-2100-12200
E-mail: reservation@randy-dest.jp